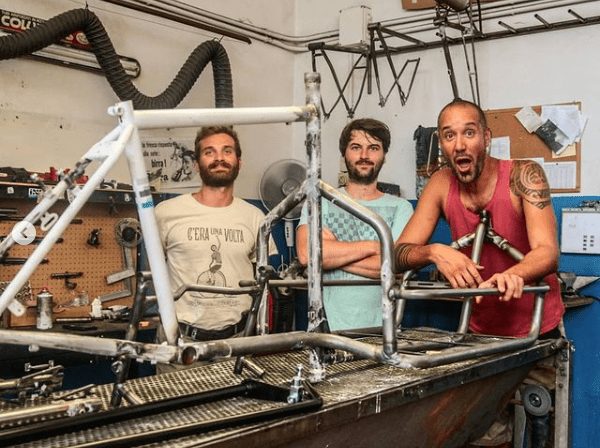 What I really like about our workshop is the fact that it is an open place. It is always ready to host new friends from various parts of the world. It is really a magic place, where people can share their knowledge and skills in any field: kitchen, music, art, and of course bicycles.
This allows us to travel while standing still and also to meet great people.
Thomas visited us a year ago with his pregnant wife on vacation, after an year he returned in order to learn how to build a cargo bike using our own DIY kit.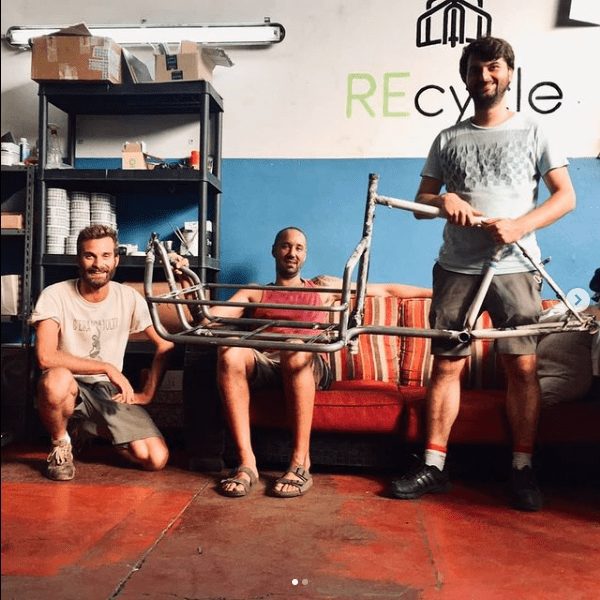 It was an honor for us to host him and his family for about a month, and of course we learned a lot from them too.

In the end he built a Bronte XL with his hands and soon you will find a tutorial on how to best use our kit (candidate for the oscar awards!!!)
Thanks again Thomas, @bina_kolombo and Marcel!!