officine | recycle
«By idea I mean an absolute necessary concept of reason to which it is not possible to find an adequate object in the senses»
(Kant, Critique of Pure Reason, Trascendental Dialectic).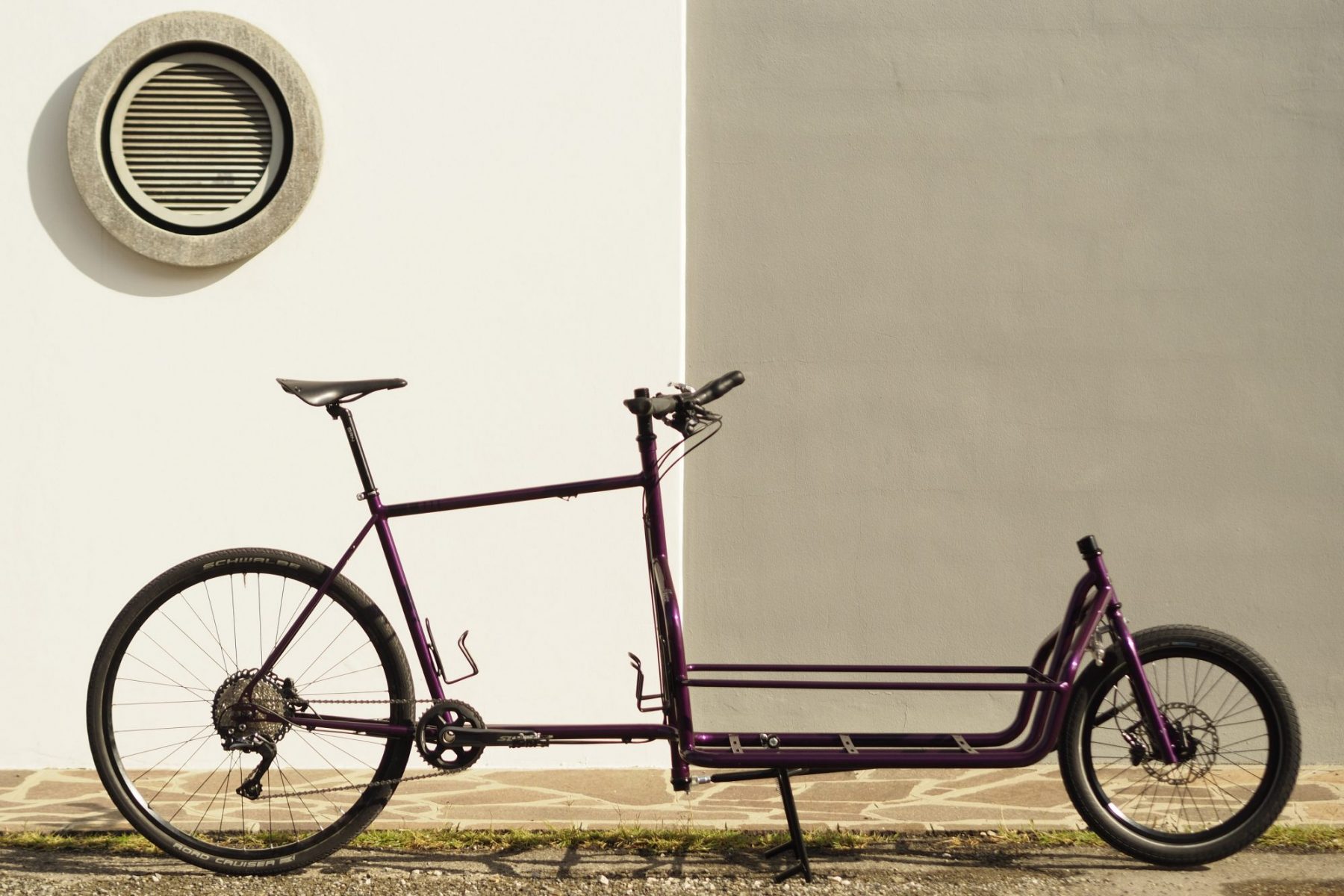 About us
We are Marco and Fabio, two mechanical designers who, after 15 years of experience in the automotive sector, have decided to follow our passion.
In November 2016, armed with enthusiasm, love for bikes, and countless beers, we closed ourselves in the garage and we left a few months later, along with Bronte, our first cargo bike. Since then we just couldn't stop, leaving our jobs to devote ourselves full time to the construction of transport bikes of all shapes and colors. Every bike we design and produce is unique, your idea of how a bike should be that we turn into reality. Every cargo bike that comes out of our workshop potentially replaces a car or a van in the world, contributing to a more sustainable, caring and environmentally friendly society more suitable for humans.
We design and build many kind of bikes, accessories and tools.
#onelesscar // #onelessvan
100% Made in Italy
Every single OFFICINE | RECYCLE cargo bike is designed and built in our Modena workshop. Unlike most of the big names in the cycling industry, we decided to bet everything on a high quality production, 100% made in Italy, and we committed ourselves to it. We are not importers from Taiwan, when you talk to us you know that we'll be the one welding, filing, painting, mounting and shipping your bike.
We can perform customizations on request on every bike we make. From graphics, to painting, to frame geometries, write to us and we will find together the best solution.
​We're also ambassadors of sustainable mobility: our workshop is always open to exchange a few words about events, cycle-logistics, initiatives, or simply for a coffee.