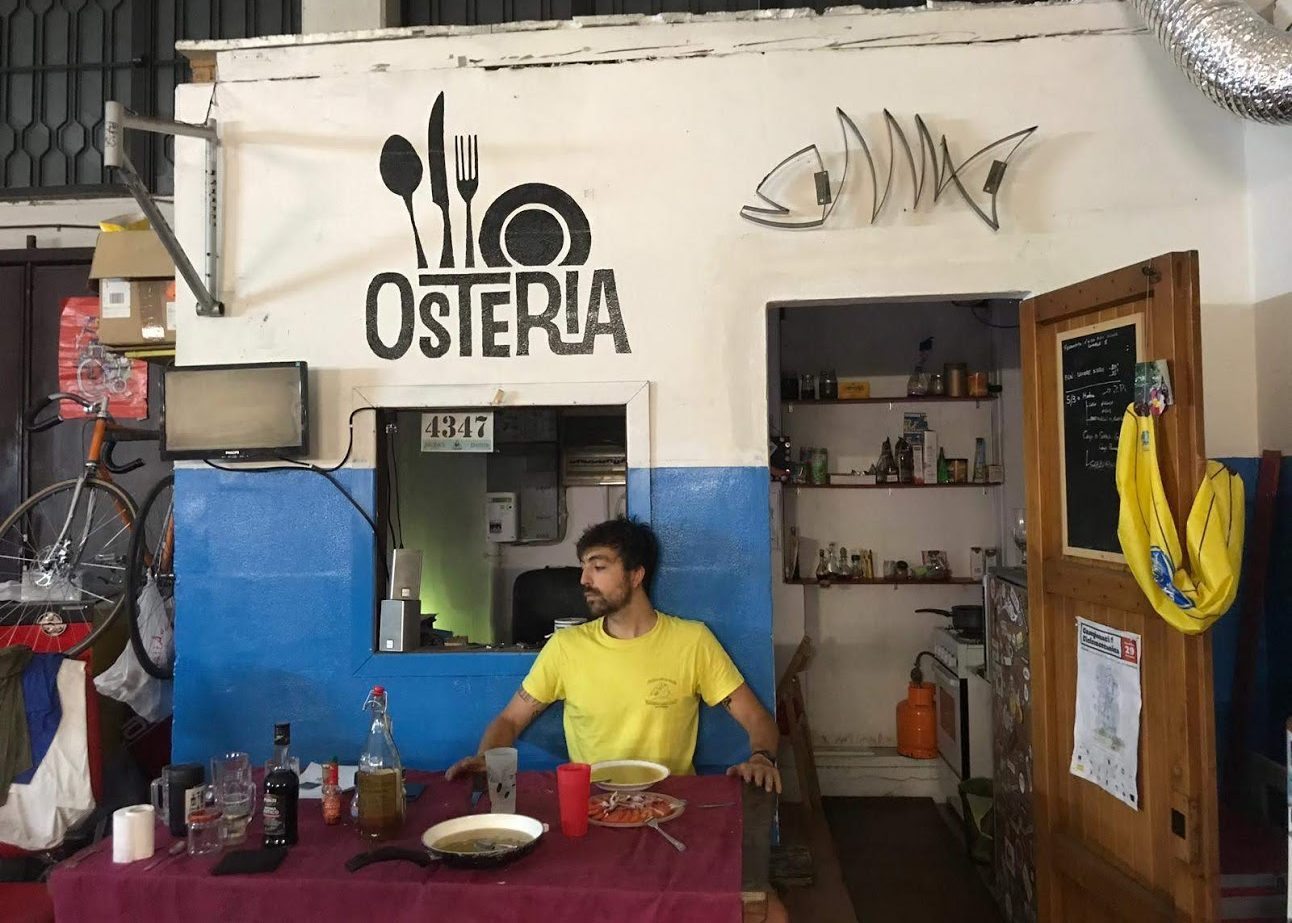 If you have been following us recently you might have noticed there is a strange guy wandering around Europe on a cargo bike trip with his Bronte XL. His name's Juan and is travelling back from our custom cargo bike workshop to his hometown in Euskal Herria. He's been carrying his bike in quite some fancy (and hilly) places, as he crossed half Italy to reach Napoli.
A cargo bike trip across Europe
After climbing on top of the Vesuvio (!), he catched a ferry to Sardegna to join his girlfriend, tour the island and get his well deserved playa time. Maybe. Or maybe to cycle on top of Gennargentu.
Finally, he jumped on another boat to Barcelona and is now heading to his hometown in the Pyrenees. So, who's this strange guy who's crushing miles through Europe on a cargo bike?
How everything started
We first met Juan in Berlin Kolektiv this winter. He was with our friend Sven from Rhino Berlin, and by chance our stands we were just one in front of the other. Some Italians, a Spanish and a Berlin-born together. Add the right amount of beers, a shared love for bikes and an new idea of how the urban mobility should look like: BOOOOOOOOOOOOM!
It didn't took long to agree he would spend some time with us in the workshop during summer. And so, that's it. One day he materialized in Modena and the story started. During his two months with us we exchanged compentences, ideas, design styles and had a lot of fun while doing it! We got back new skills, inspiration for new projects and a breath of youth. And, of course, a lot of new Spanish words!
You had doubts? Of course he built his own Bronte XL and decided to cycle back to Spain on it. One of the longest cargo bike trip we are aware of!

It is always difficult to explain with words what a real relationship with a person means. When you live close day after day, talking, listening. When you share experiences, good times and bad times. We won't do that.
What we will do instead is wish Juan all the best for all his future projects (and there are a few, so stay tuned) – Thank Sven for being the best Berlin guide – Maybe book a trip to Spain. Adios
If you wanna know more about Juan's trip or if you too would like to spend some time with us in the workshop, write us!