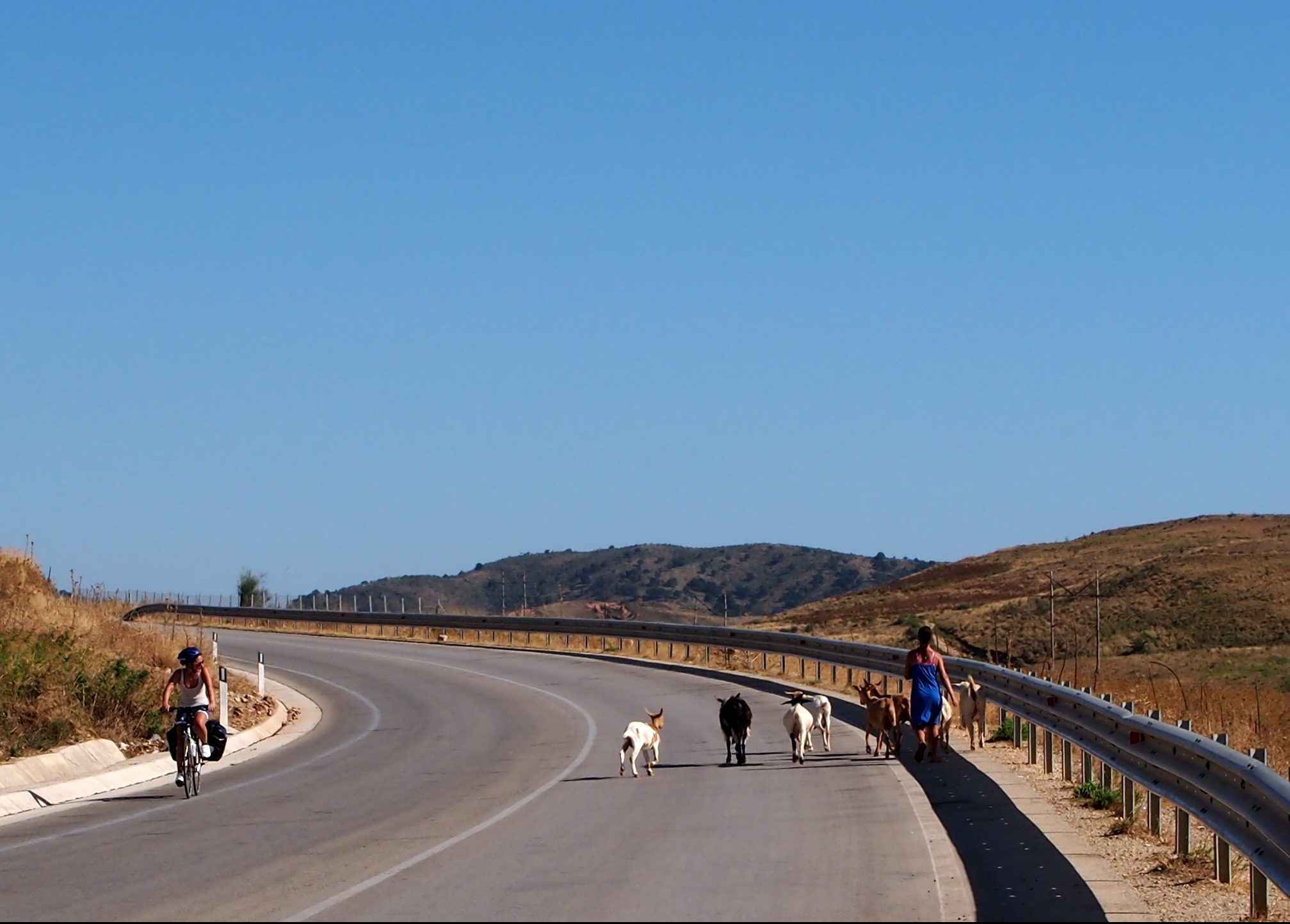 We have always loved cycling. That sense of freedom, of connection with nature, and yet the possibility to cover significant distances. Even to cross entire countries if you want. Something really difficult to find with others way of travelling. But…what about cycling with kids?
When OFFICINE | RECYCLE was still hidden in some remote place in our brains, we have travelled a lot by bike. Some of us was riding along the Rhine, starting from the south of Germany and eventually reaching Netherlands. Some other decided to tour Jutland (the Danish peninsula where Copenhagen is) on a freezing Easter holiday. Then came Serbia, Croatia, Montenegro, Albania.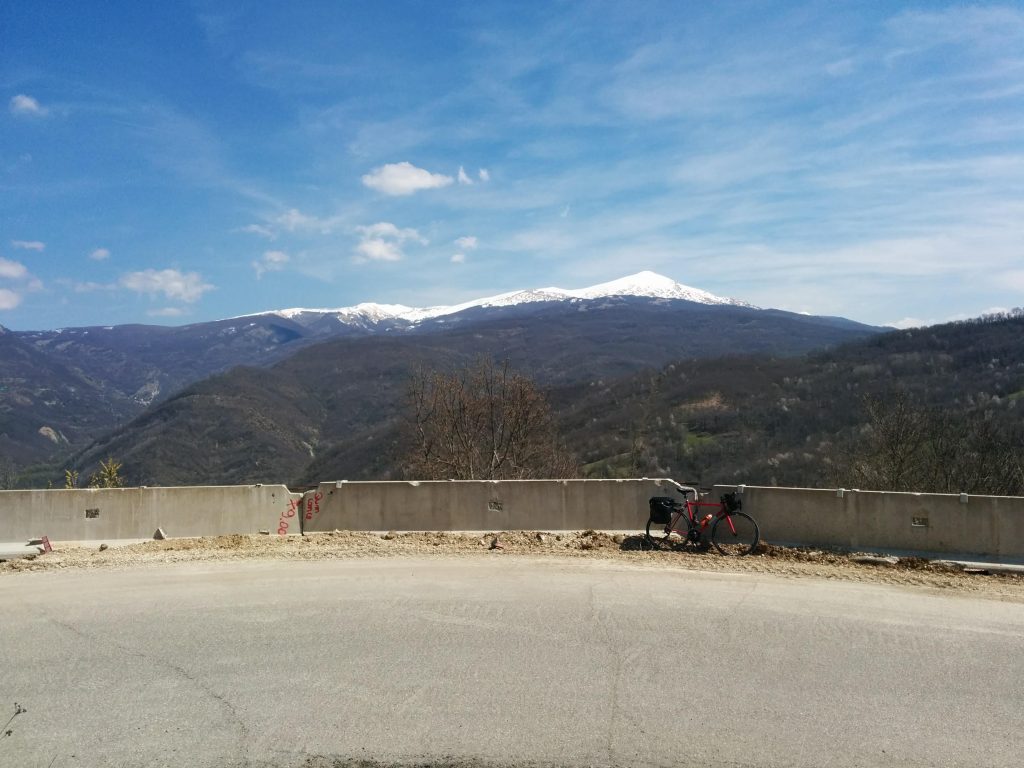 Sometimes you don't need big adventures to enjoy that sense of freedom. Just get out of your home and get lost somewhere for a couple of days. Like that 2-day trip to go ride L'Eroica in Gaiole in Chianti. Or even just a Sunday ride to go and meet your family in Verona, then coming back by train in Modena.
Cycling with kids
But then something happens, something that changes your life in a very radical (but beautiful) way: a new kid is born! The new arrived needs a huge amount of time, so you quickly realize there is not much time for all the rest. Bike riding is not an exception of course!
That was more or less the moment when the idea of building a custom cargo bike was triggered in our minds. Why not build a bike which I can use to share with my kids the love for cycling and enjoy the outdoors with them?
Well, that was a really good idea and probably the beginning of our story with OFFICINE | RECYCLE ! Not only we discovered the pleasure of riding togheter with our kids, but also the fact they enjoyed being on a cargo bike much more than being in the car! Could be the silence, the fresh air or the sound of the wind, the regular swing very similar to the one of the cradle. We don't know, but we know for sure they just after few minutes riding they were always falling asleep and looking super relaxed.
So we thougth, why not doing some small bike trip all togheter? And so we did it, starting from a short one to BAM – Bicycle Adventure Meeting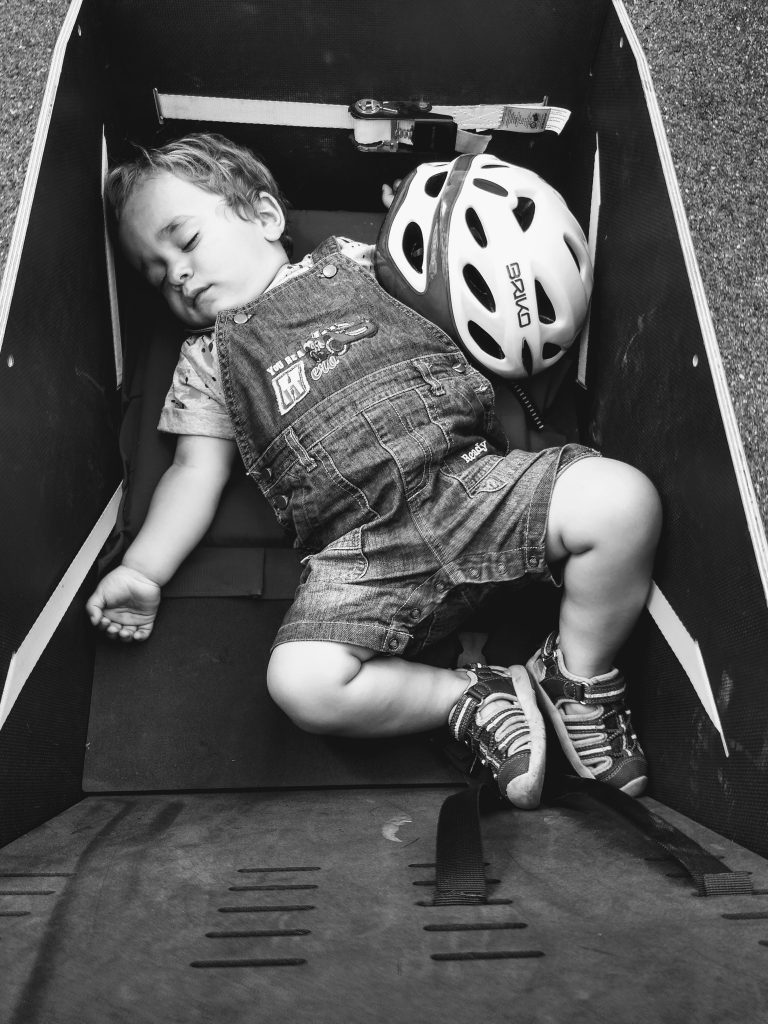 An amazing journey
It was so good the following summer we went for a week on the Brenta river, all the way up from Bassano del Grappa to the Levico lake.
Then there were also many daily trips aroung Modena strade basse (gravel roads in the middle of the countryside), heading towards some friends for lunch or a pic-nic. Maybe just for for a coffee in the city center.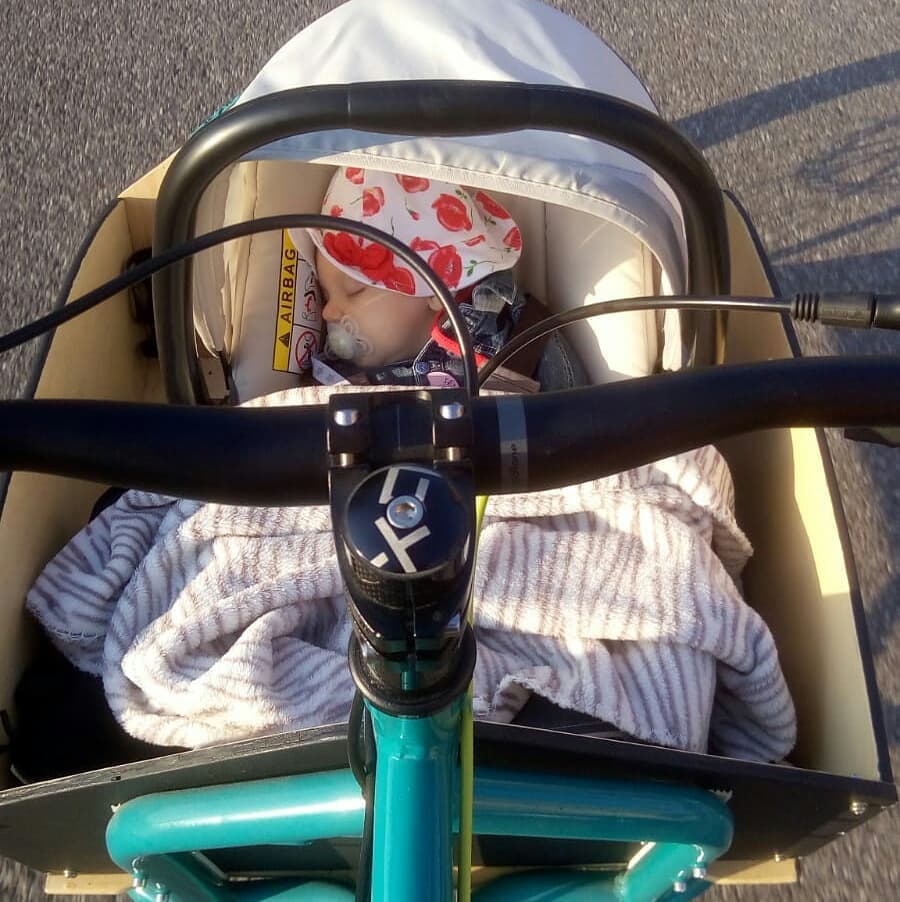 The last one was this summer, cycling along the Danube from Passau to Bratislava. 250km of amazing cycling paths, surrounded by forests and by the Austrian Alps.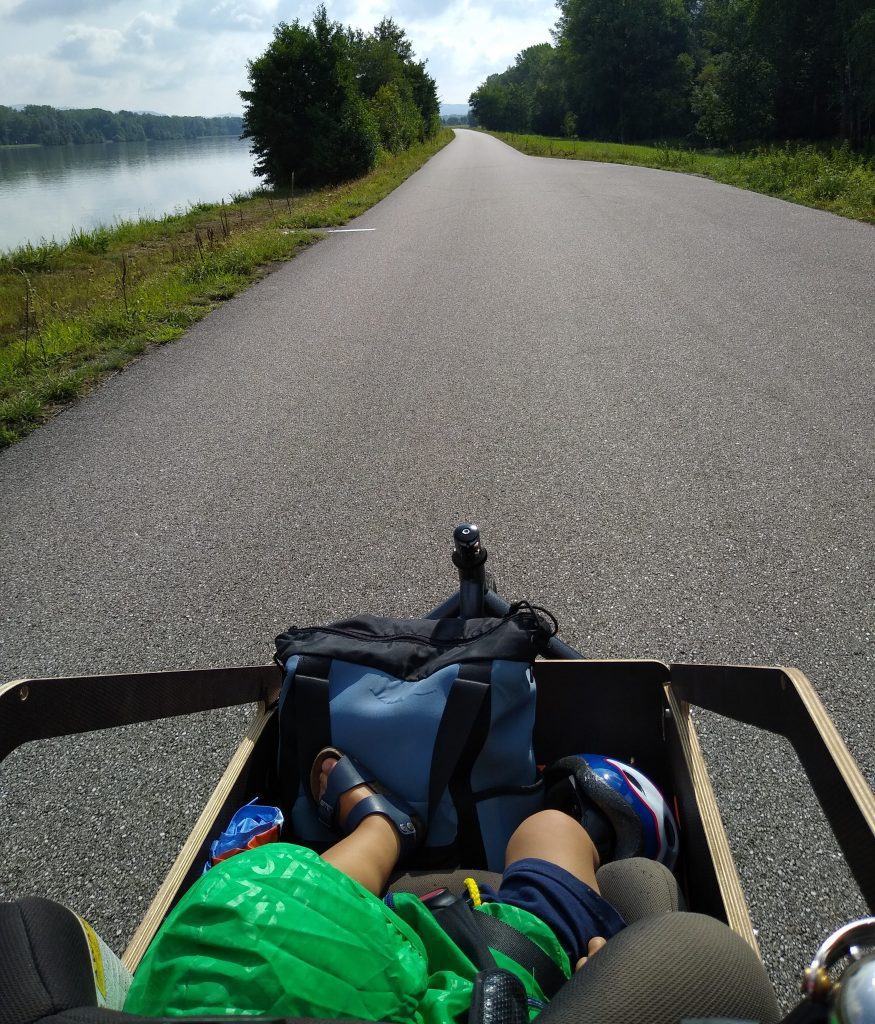 And finally, the biggest satisfaction, to transmit your passion to other people: a couple of German friends that went with our Bronte from Hamburg (Germany) to Portugal!!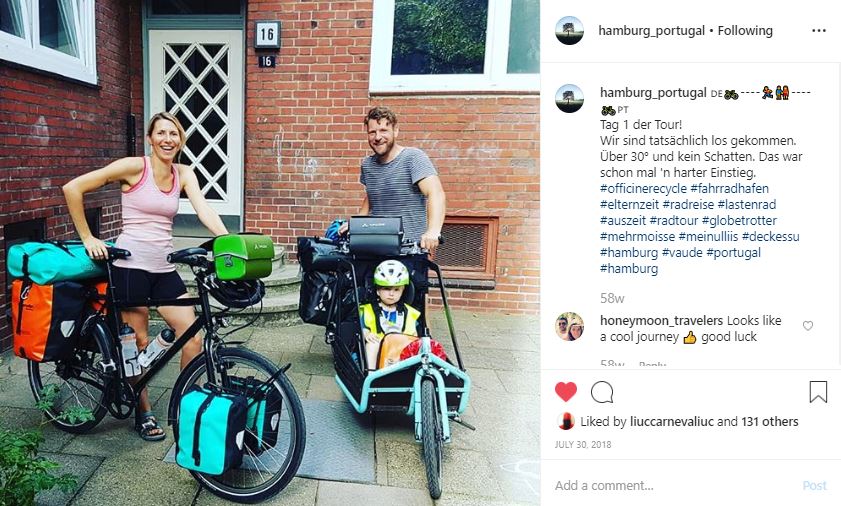 In short, don't be scared by those who tell you that traveling by bike with kids is impossible! Sharing your passions with them will be the best thing, and you will see that in the end they will sleep all the time: D