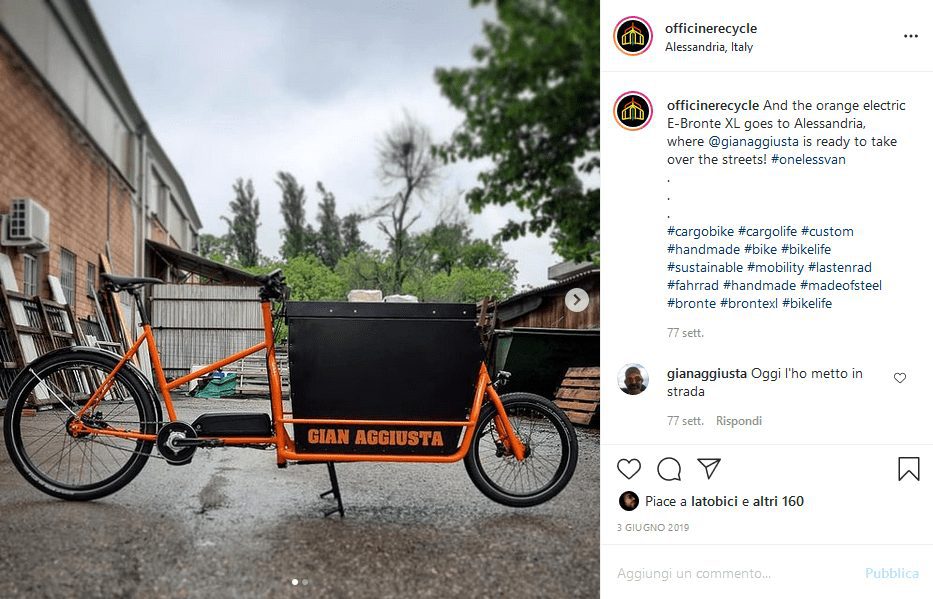 This is the story of Gianluca Pagella, aka Gianaggiusta. It was February 19 2017, and we too were at the beginning of our journey when Gianluca wrote to us for the first time. We still didn't know much about him, nor who he was, nor that he had decided to change his life thanks to the cargo bike.

A former entrepreneur in the world of cars, his story is born from a failure: after being unemployed and after a strong personal crisis he decides to get up and reinvent himself in a new job. In what way? By becoming a fix-it guy on a cargo bike.
He got a Bronte XL n. 118, with an amazing orange colour and a black anodized aluminum box.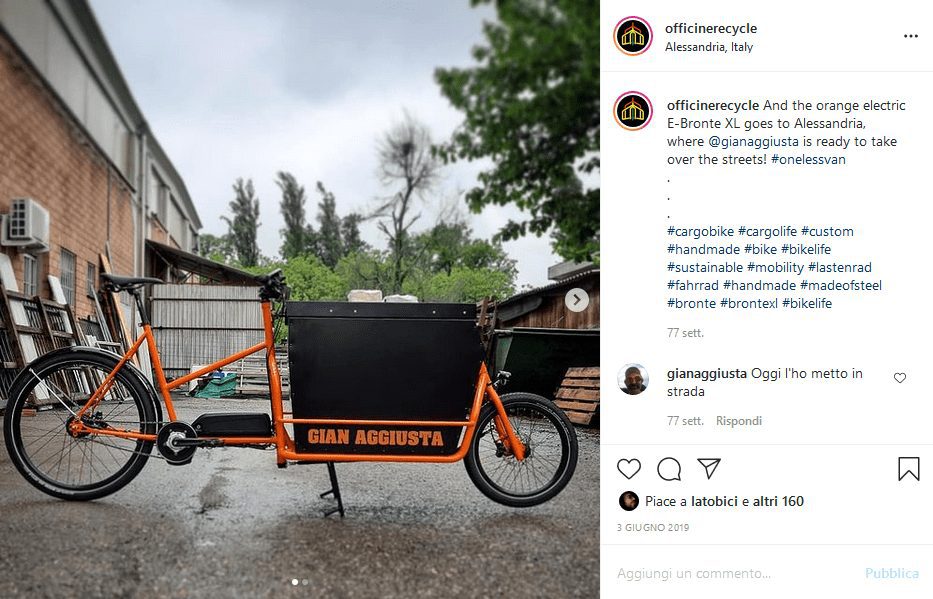 Gianluca has revolutionized his life in a world of sustainability, human relations and slowness, demonstrating that it is always possible to start over from oneself. Go Gianluca, pedal far away!!
If you want to know more about his story there is a beautiful interview of Gianluca (in italian) on Italia Che Cambia..