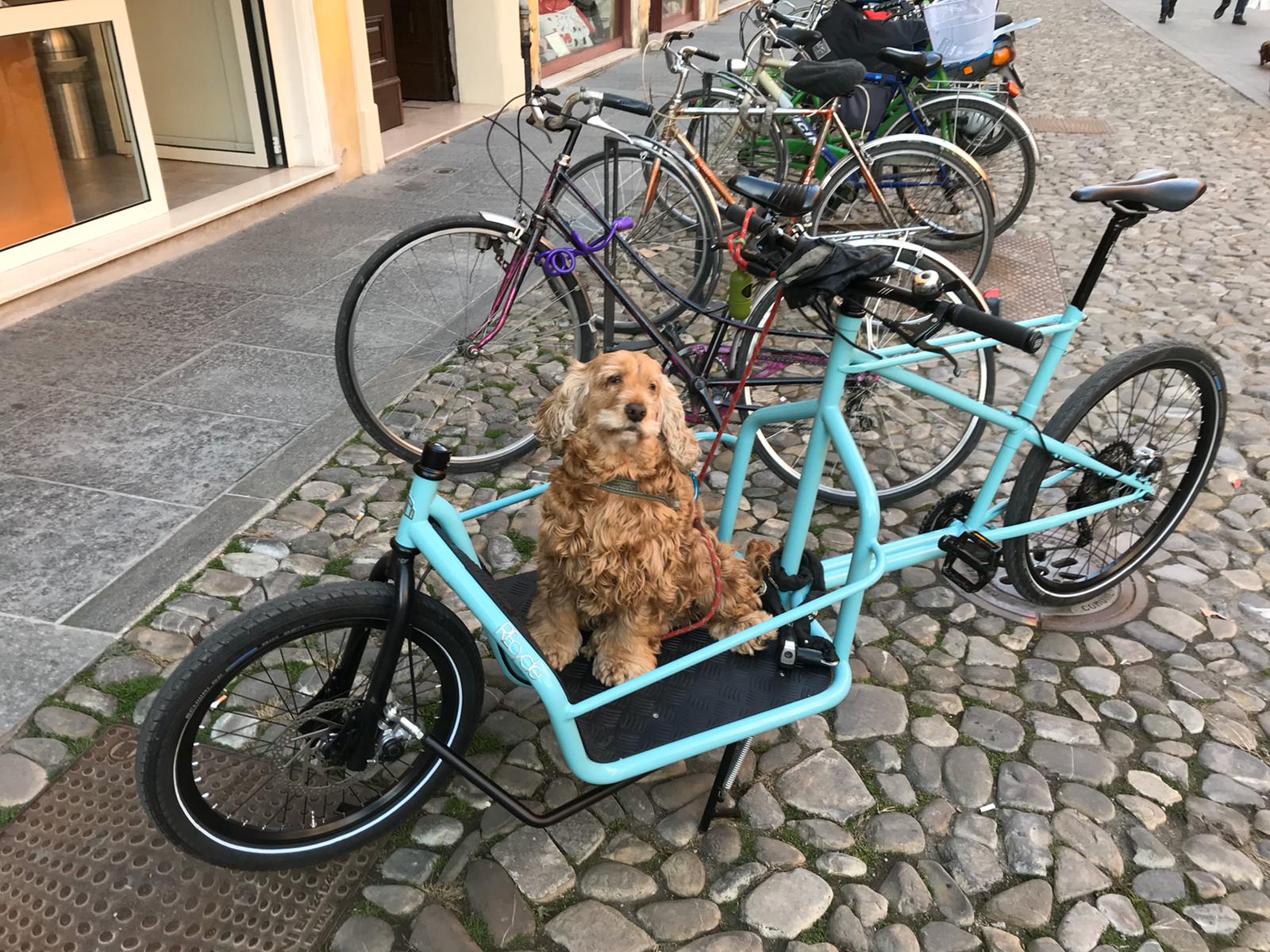 In the recent years we have made several cargo bike trips: BAM, Danube Cycling path, EuroVelo 7, Brenta Cycling path. And, if you have been following us lately, you'll know that often on our cargo bikes our dog friends cycle with us. Not only travels but also everyday life: our quadrupeds often sit on the front loader of our bikes. Both in the city and in the countryside!
Babbea: our mascotte
Surely our most famous cargo bike dog passenger is the Babbea, the cocker of Eros. From the very beginning, in 2016, she was one of the first "guinea pigs" for our Bronte. Super photographed everywhere, she has always been the star on all the trips we have taken her on.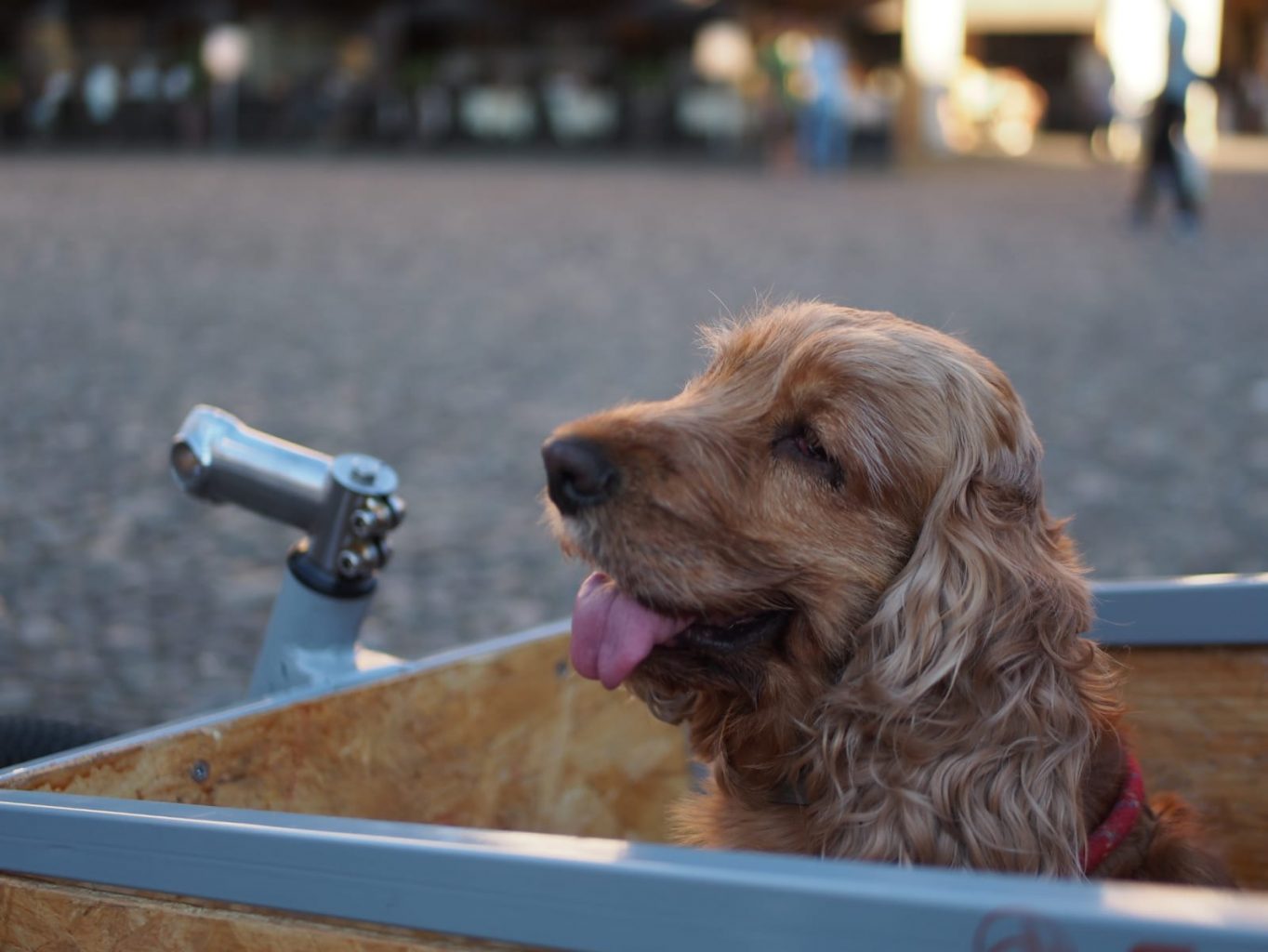 Pongo: our Umarèl
In the Emilian dialect Umarèl is the old man who, hands behind his back, loves to spend his afternoons observing the construction sites. Here, the 4-legged version of the umarèl is our Pongo.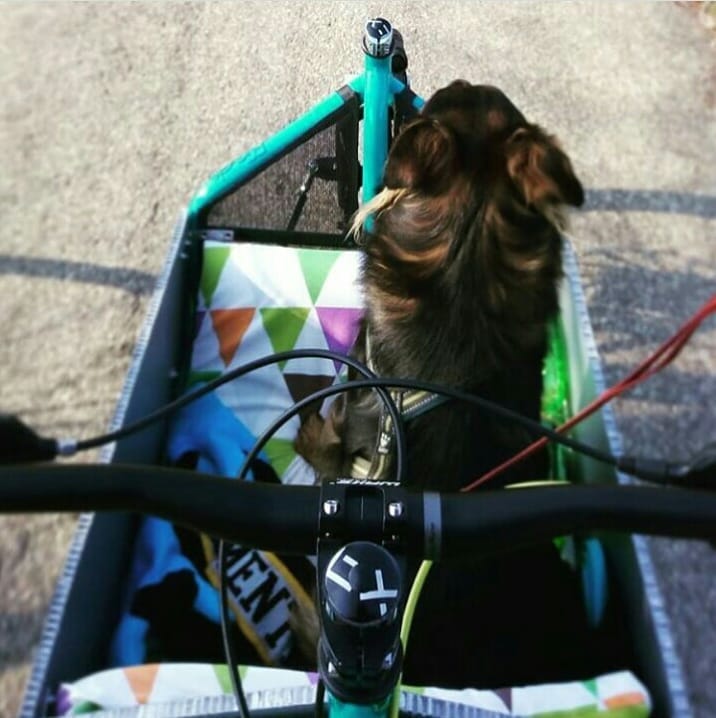 But why do dogs like to ride cargo bikes so much? Well, the simplest explanation is that the same reasons we like it are valid: the sense of freedom, the wind in our hair (or hair in this case), the silence and the possibility to look around calmly and observe all the details of the surrounding landscape.
Dogs, cargo bike, and kids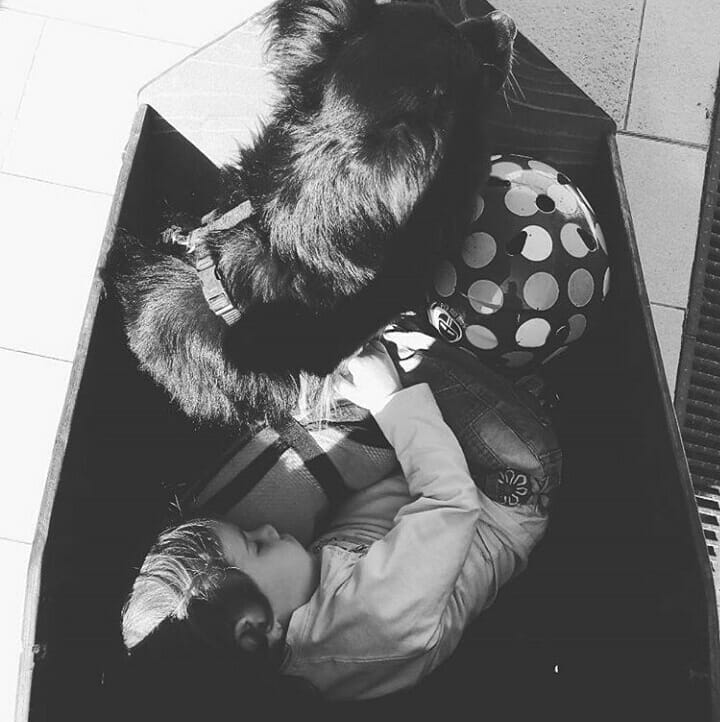 Then we come to the most beautiful combo: bikes, children and dogs! As we have already written in a previous article, what we love more about the bike is the sense of freedom, of connection with nature but also the possibility to travel great distances. And what could be nicer than doing it with someone you love, whether they have 2 or 4 legs?